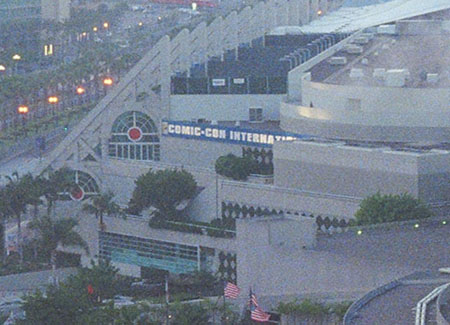 Record breaking crowds and record breaking heat, San Diego Comic Con 2006.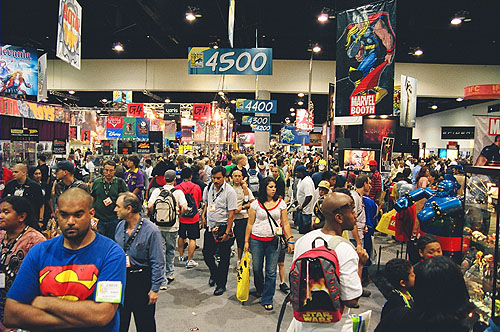 | | |
| --- | --- |
| Superheroes unite! | Star Wars meets The Lord Of The Rings |
| | |
| --- | --- |
| Alice in Comic-land | If it's 100 degrees outside, what's the tempature inside that costume? |

Greg meets one of his gods, Ray Harryhausen.



Tim & Greg did the poster for Ray's last film, Clash Of The Titans. Greg and Ray signed a limited edition print at the
Every Picture Tells A Story booth.
| | |
| --- | --- |
| Jean and Ray. | Lois and Ray. |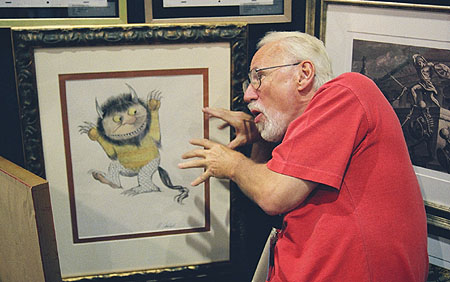 Which one is the wild one?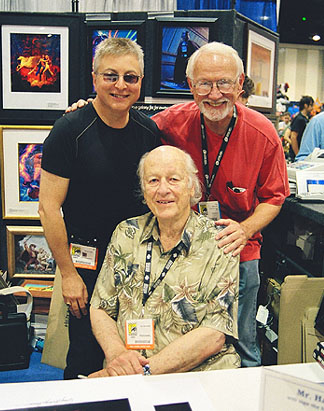 Michael Uslan, Batman and Constantine producer, takes a moment to meet Ray, an icon of stop-motion animation.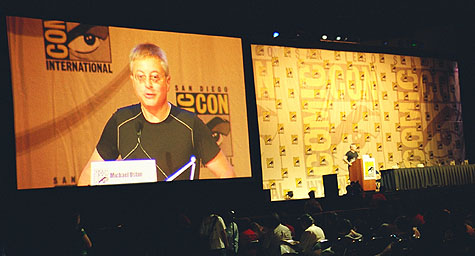 Michael announces his latest film project - Will Eisner's The Spirit, to a capacity audience of 7000.
Frank Miller will be directing The Spirit derived from Will Eisner's original art and stories.
Lee Cohen, co-owner Every Picture Tells A Story.

Jean finally meets Lorenzo Sperlonga.

How cute is he?!
| | |
| --- | --- |
| Joey Cavaleri, stops by to reminisce with Greg about their Superman and X-Men projects from the past. Joey was the editor on both Hildebrandt graphic novels. And they're still talking to each other! | Mr. William Stout, of great dinosaur fame, takes a minute out of his busy schedule to chat with one of the gods of animation. |
| | |
| --- | --- |
| Greg - Jean - Jimmy Palmiotti -- now that's a sandwich! | Steve Saffel, of Del Rey fame, meets Ray. |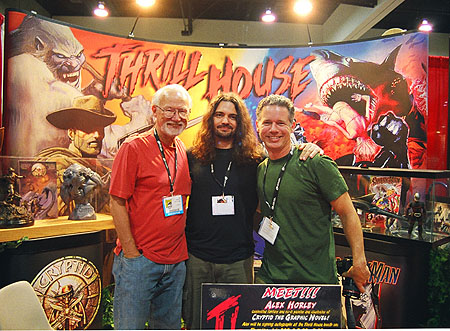 Greg stops by the Thrill House booth to say Hi to Alex Horley and MikeWood to get a peek at Alex's fabulous new art for the Thrill House comic titled Cryptid.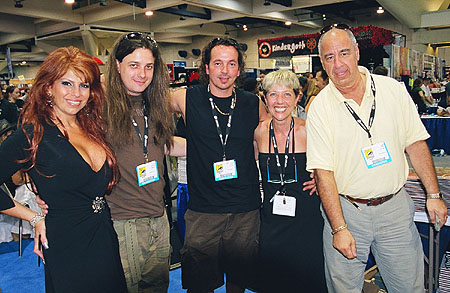 Stacy E. Walker, Lorenzo Sperlonga, Kevin Eastman, Jean and Howard Jurofsky at the Heavy Metal booth.
This September look for Greg's new 2007 pinup calendar, published by Heavy Metal.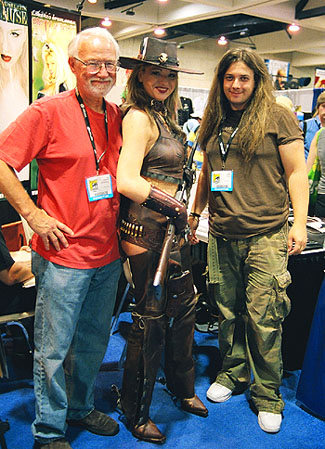 Boys will be boys.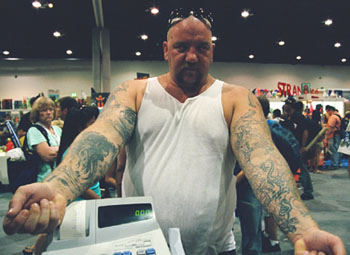 You gotta love the fans...

Every Picture Tells a Story, in Santa Monica, CA, still has signed copies of Ray Harryhausen's books available.
For information on these books or a limited number of prints, call: 310-451-2700
Ask for Lois and tell her Jean sent you!