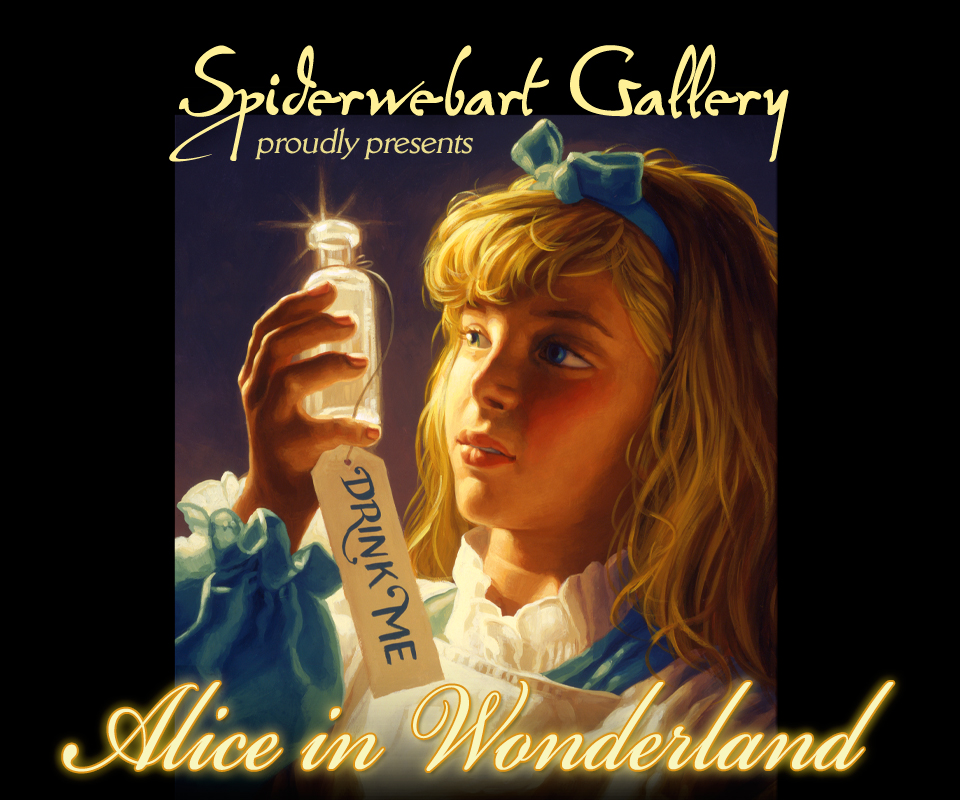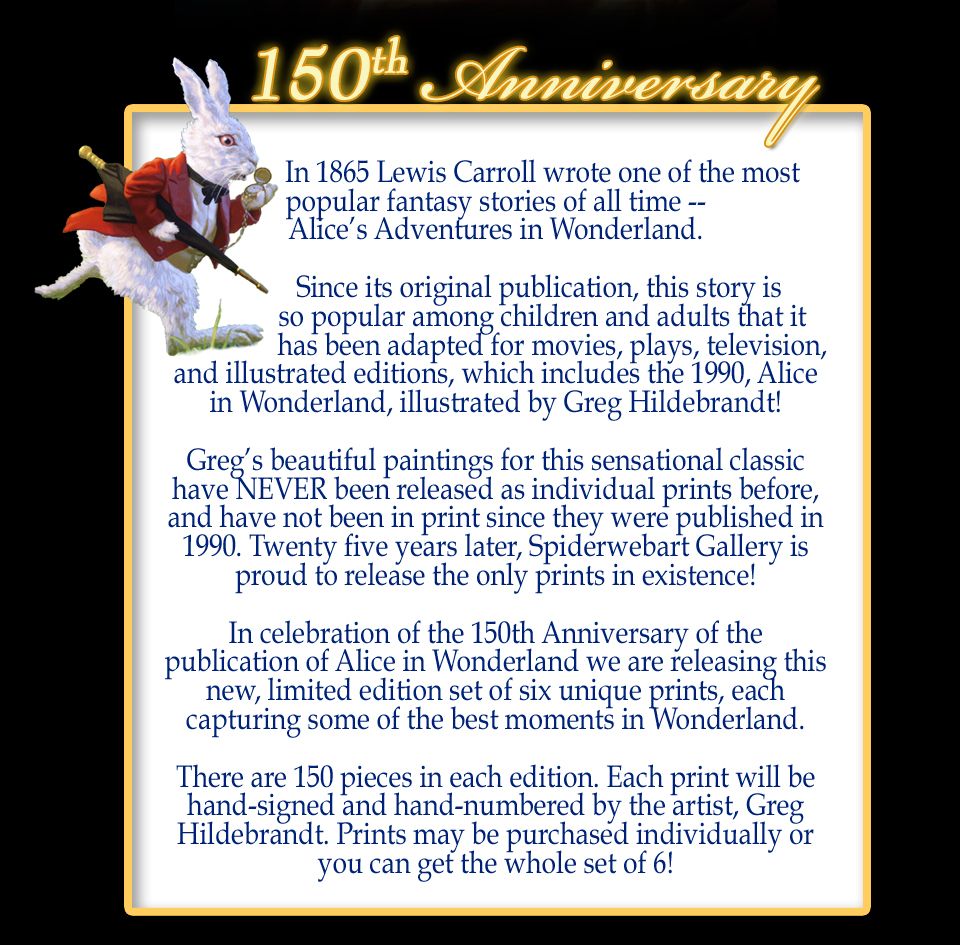 Throughout the span of Greg Hildebrandt's 56 year career he has painted thousands of pieces of art across numerous genres, including one of his favorite classics:
Alice in Wonderland.
Even as a child art was a driving force in Greg's life. He believes that everyone --adult or child-- should be fortunate enough to own the art they love.
It is because of this belief that Greg has chosen to offer this beautiful limited, numbered series of Alice in Wonderland 150th Anniversary prints at an introductory price for the first six months.
Bring more art and wonder into your home with our stunning 13x19 limited edition Alice in Wonderland prints. Purchase them for yourself or give them as a gift to someone special that you love. 
Art is the gift that lasts a lifetime. Spiderwebart and Greg Hildebrandt believe that art is a gift worth sharing!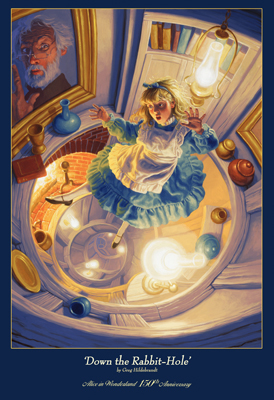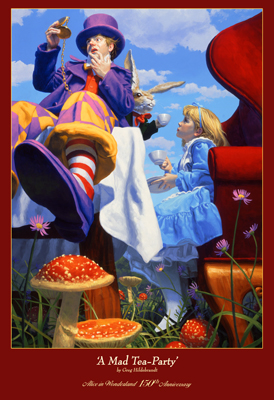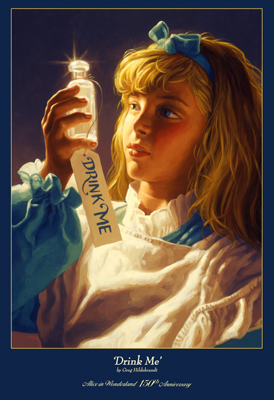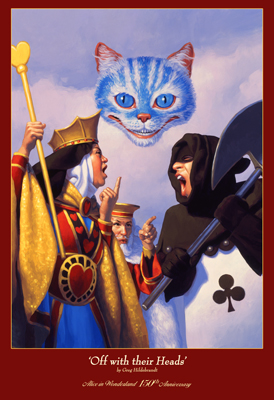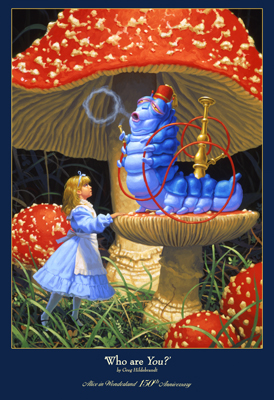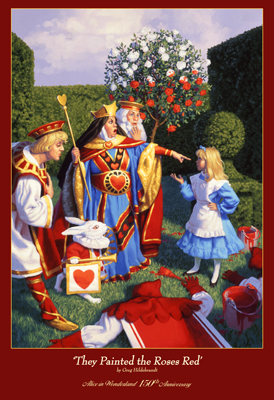 Individual prints are $50 each.
Now $35 each!
Click any image to see it for purchase on our gallery!